Η Javascript πρέπει να είναι ενεργοποιημένη για να συνεχίσετε!
Type C
Description:
Seal with rectified exterior metallic case. Dimensions in accordance with standard DIN 3760. Available in basic model (profile B) and a model with reinforced structure (profile C).
Standard materials:
Lip and membrane: NBR and FKM.
Spring: steel for springs DIN 17223 (AISI302 in case of FKM).
Frame: cold laminated steel DIN 1624.
Application:
Recommended for applications with highly demanding tolerances, where sealing is required from the start, avoiding small leaks and misfits during the settling period of the seal. It is not recommended for use in applications with gases, with fluids with very low viscosity or with split housings.
Housing:
To prevent leaks that can be generated due to deformations and displacement of the seal in the housing, it is necessary to bear in mind that:
• Riding housings are required.
• You have to take into account the difference in thermal expansion coefficients between the seal and the housing.
• The quality of the surface finish of the housing will determine the level of efficiency of the seal.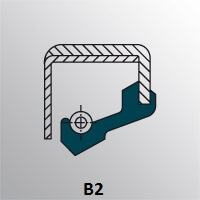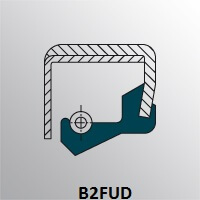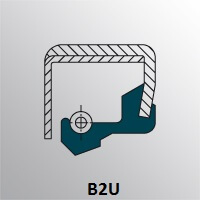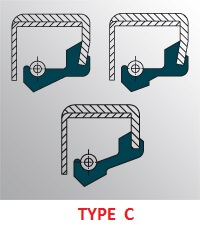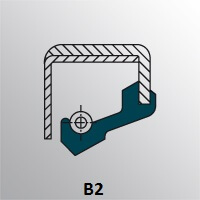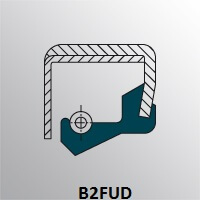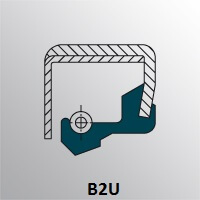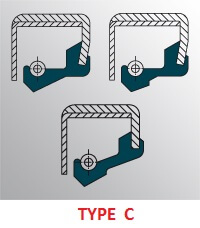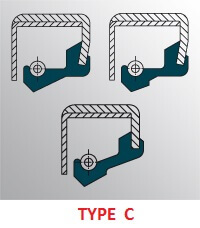 TRMS - Rotary Mechanical Seals
Αιγάλεω 14, Πειραιάς, 18545
T: 210-4080022
F: 210-4080023
E:
info@trms.gr